Sodding Solutions


Real
Nova
Lawn Solutions
SOD INSTALLATION:
Sod is grass that has already been planted by seed on a farm and then harvested by slicing a very thin layer of topsoil and then either rolled of stacked and sent directly to the installation site.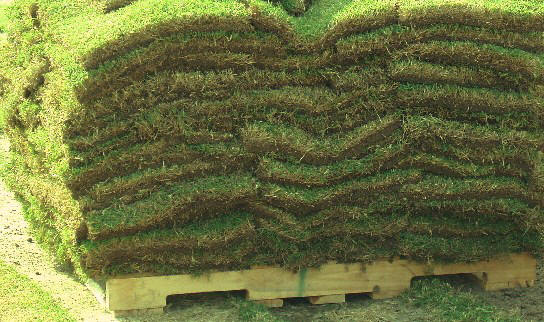 Planting your lawn with sod can have advantages and disadvantages to other methods such as seeding.
Advantages of laying sod
1) Sod is relatively easy to install and can be planted in a matter of
hours.
2) Other than constant watering, sod needs very little care to establish.
3) Sod can give you instant results creating a green lawn within hours.
4) Sod can be planted in almost any season.
5) Sod is much easier to plant on slopes and hills than seeds.
6) If you a renovating a weed-ridden lawn, sod will cover up those old
weed seeds (after tilling) so they will not germinate at the surface.
Disadvantages of laying sod
1) Sod is much more expensive than simply seeding your lawn.
2) Choices of seed mixtures are greatly reduced when choosing sod.
3) Since sod is grown in different soil, it can sometimes have difficulty
bonding to your existing soil.

Click here to receive your free lawn analysis today